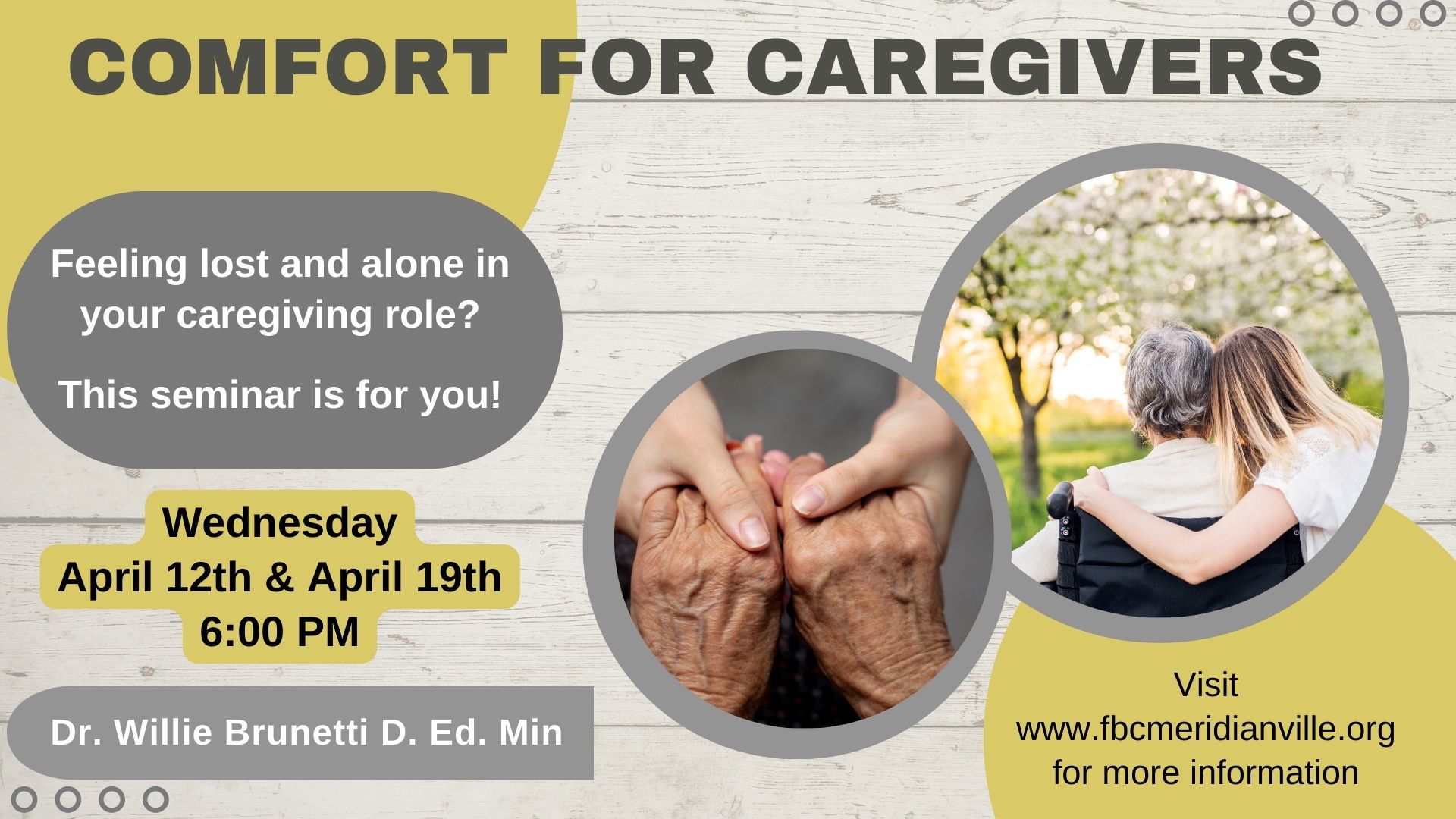 Comfort for Caregivers
Feeling lost and alone in your caregiving role?  This seminar is for you!
Caregiving:
Most people will become caregivers or need a caregiver at some point in their lives. A caregiver might start by doing just a few chores for an aging/disabled relative. But as that person continues to age, a caregiver might need to do more and more. In many cases, the help evolves into a 24/7 total care for your loved one.
The purpose of this seminar is to encourage and better equip individuals and families who are caring for family members and to encourage churches to create a ministry to the caregivers in their congregation and community.
We hope to see you there! For additional information, please contact our office at offices.fbcm@gmail.com.