Excuse the broken links! This page is still under construction!
Welcome to FBCM Homeschool Co-op

A Homeschool Co-op in Meridianville, Alabama. We are a social co-op. We meet every Monday at 1:00 PM. We also get together for field trips and special classes!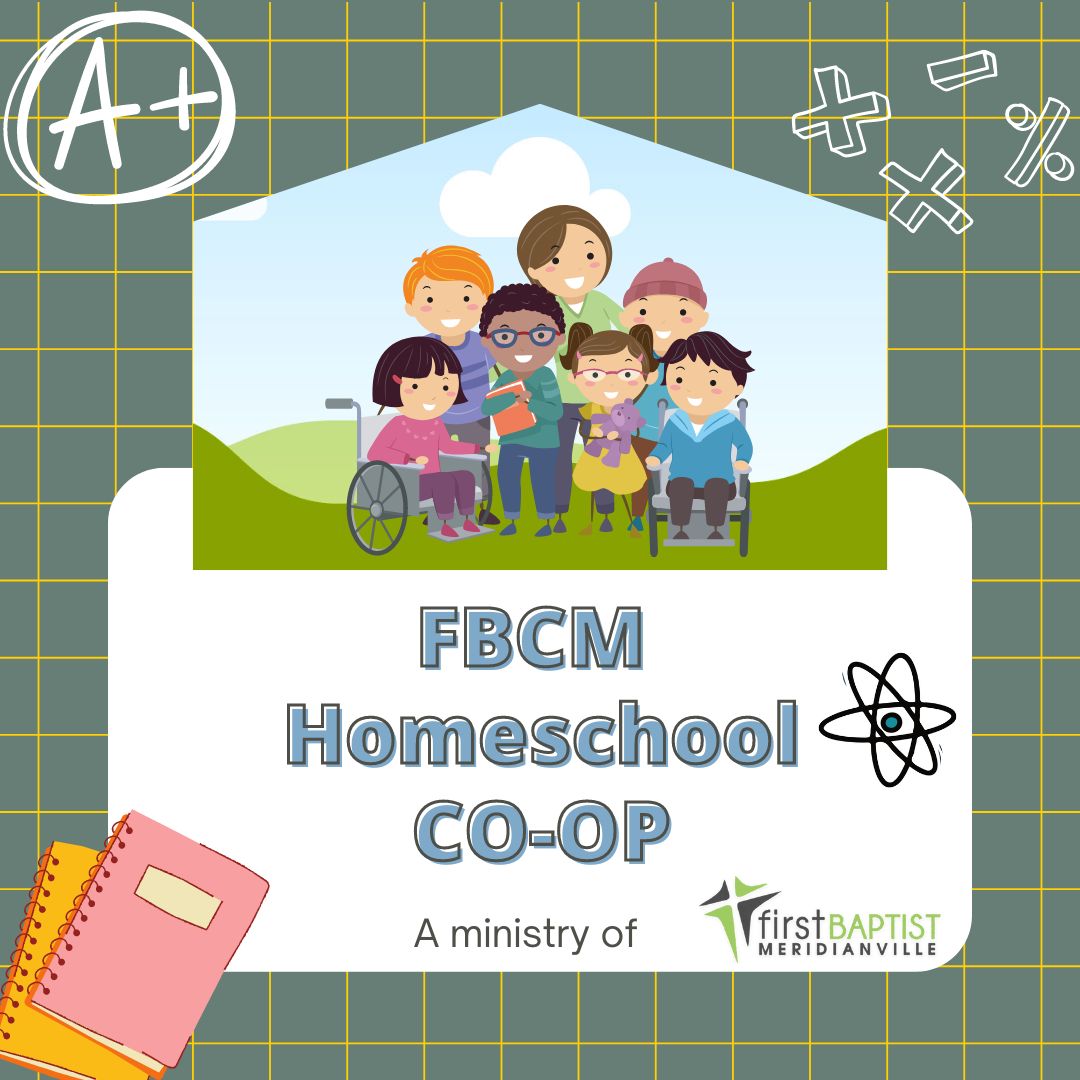 What is FBCM Homeschool?
We are homeschooling families who have come together to share in the education of our children. FBCM Homeschool allowsy for home-educated children to experience learning in a group atmosphere, develop friendships, and experience teamwork.
We want to give our children a strong foundation in knowing God and provide a place that will encourage their hearts to love and serve God and others.
How much does Co-op cost?
Each family will pay a family membership fee of $20 per semester no matter family size.
When does co-op meet?
We meet on Mondays from September throught May at 1:00 p.m. for our play and social time. We offer some classes that meet on Monday mornings. Only students enrolled in the classes come on Monday mornings. Everyone else joins in at 1 p.m.
Where does FBCM Homeschool meet?
We meet on the campus of First Baptist Church Meridianville in Meridianville, Alabama.
How do I contact someone?
If you have additional questions, please email offices.fbcm@gmail.com.
How can I get involved?
If you would like to teach and/or volunteer, please email us. All teachers and volunteers will need to sign a statement of faith.
Get Ready for the New School Season!
We'll be back on August 7th!