Welcome to FBCM Homeschool Co-op

A Homeschool Co-op in Meridianville, Alabama. We are mainly a social co-op/play group. We meet every Monday at 1:00 PM at First Baptist Church Meridianville. We also get together for field trips and special classes!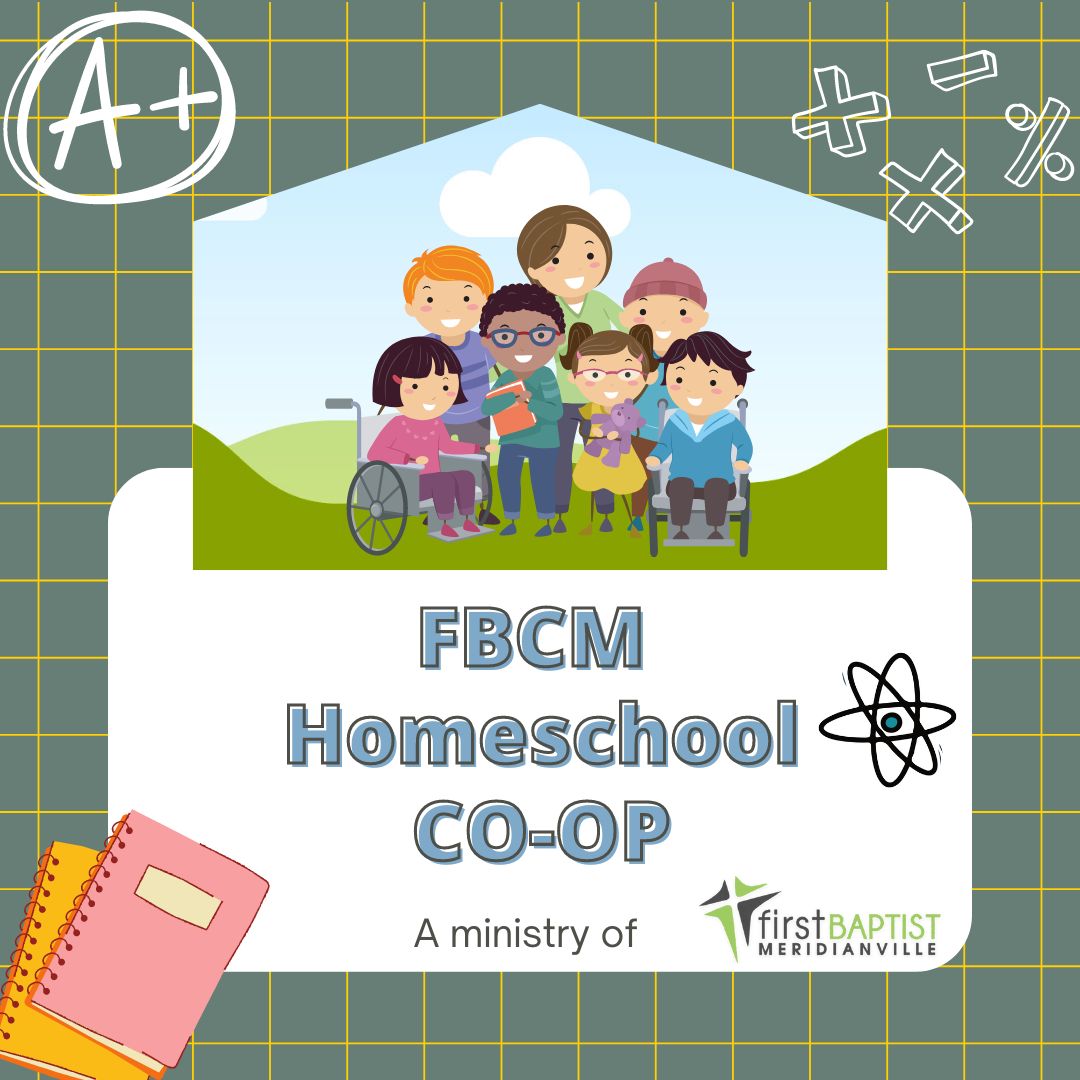 What is FBCM Homeschool?
We are homeschooling families who have come together to share in the education of our children. FBCM Homeschool allows for home-educated children to experience learning in a group atmosphere, develop friendships, and experience teamwork.
We want to give our children a strong foundation in knowing God and provide a place that will encourage their hearts to love and serve God and others.
How much does Co-op cost?
Each family will pay a family membership fee of $20 per semester no matter family size.
When does co-op meet?
We meet on Mondays from August throught May at 1:00 p.m. for our play and social time. We offer some classes that meet at different times during the week.
Where does FBCM Homeschool meet?
We meet on the campus of First Baptist Church Meridianville in Meridianville, Alabama.
The members of First Baptist Church Meridianville have made the building available for the FBCM Co-Op families to use. We mostly meet outside in the playground area and use the front of the church "The Fellowship Hall." The Co-op Families are responsible for cleaning and straightening up after activities and for locking up the building at the end. 
The Co-Op Families are responsible for supervising the children. Children are not permitted in the Administration Wing of the building. All children need to be supervised by a parent/adult while in the building.
How do I contact someone?
If you have additional questions, please email offices.fbcm@gmail.com.